Like most off seasons, there have been more rumors flying around then actual transfers.
Here are my top 5 transfers so far this off season.
Deco transferring from Barcelona to Chelsea
Most people believe that Deco is past his prime, but his recent showing at Euro 08 showed me that he can still play at the highest level. The 10 million euro fee Chelsea paid is a relatively cheap fee.
Luka Modric transferring from Dinamo Zagreb to Tottenham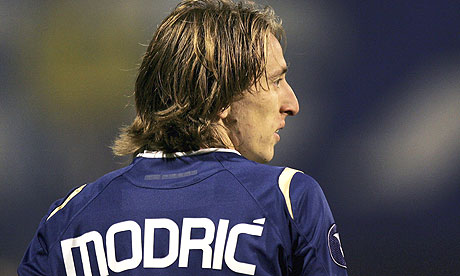 Modric was one of the best kept secrets of Europe going into Euro 08. However, after his performance, Tottenham grabbed him for a 16.5 million euro fee. Modric will provide a great attacking threat for Tottenham, who might lose both Robbie Keane and Berbatov this offseason.
Mathieu Flamini transferring from Arsenal to Milan.
Milan got Flamini on a free transfer seemingly as a replacement for Gattuso. However, with Gattuso staying on with Milan, both Flamini and Gattuso will look to start and create a great defensive midfield. 
Aliaksander Hleb transferring from Arsenal to Barcelona.
Barcelona had plenty of goal scoring threats last season, but lacked a hardworking midfielder that could make all the right plays. Barcelona got that with the 11.8 million euro signing of Hleb.
Ronaldinho transferring from Barcelona to Milan.
I'm putting Ronaldinho's transfer at number 1, because it has the possibility for the greatest payoff. How many off seasons does a team have the chance to buy a former World Player of the Year? Yes Ronaldinho has been off his best form, but he seems to have a new focus and new determination, and if he regains his former self, Milan will be unstoppable. A transfer fee of around 20 million euro is about a third of what he could have gone for.
What do you think? What are your top 5 transfer's so far?